How Does It Work
A PTT system can sound daunting, let us explain how it all works.
FreedomPTT is a Press-To-Talk system that is not network bound, this means that you can use the system on any carrier and even WIFI. As long as you have a data connection the system will work. This makes it ideal for large areas where a traditional UHF radio will not be able to transmit to.
Below is a diagram showing how the FreedomPTT system operates.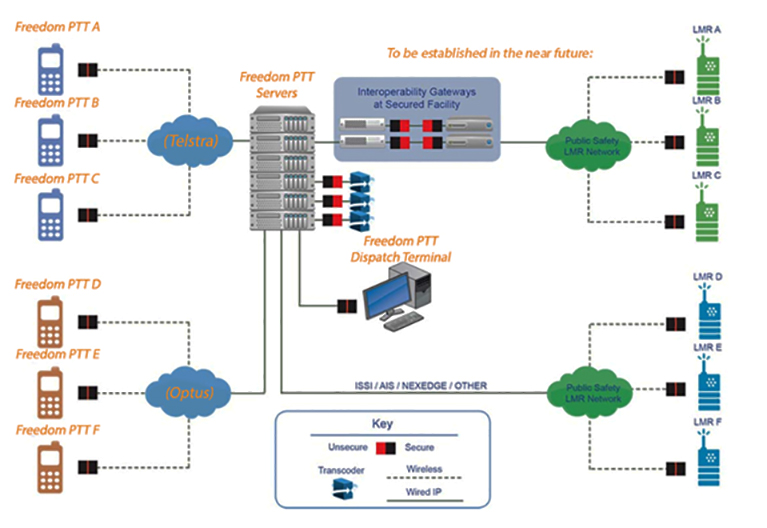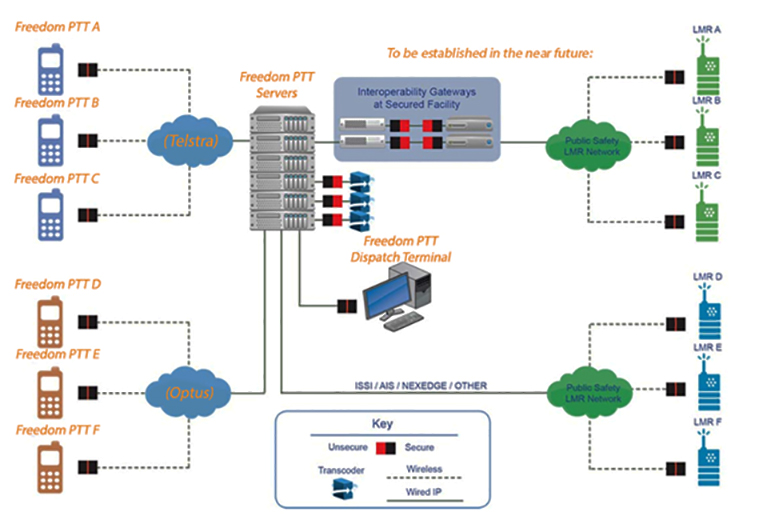 We have designed the system to operate in business and mission critical environments, this means the system is reliable as well as effective for communication. With our feature packed dashboard and app you will be able to track the location of a worker, this is a perfect feature for businesses where a lone worker is a common occurrence.
Our GPS tracking also allows for administrators to poll the location  of a user at any moment in time. A feature like this is critical to ensuring the safety of your employees.
FreedomPTT can also keep a record of conversations between users, this is something that a traditional radio system simply cannot do.
There are also many advantages to using FreedomPTT over another system or traditional radio network.
For example:
FreedomPTT has the ability to keep a log of all conversations a user has
FreedomPTT allows users to set up geo fences for specific users, this ensures the safety of your users
FreedomPTT uses AES-256 encryption as standard, allowing your communications to be fully secure
What is PTT Over Cellular
Today's wireless broadband and cellular users communicate in a variety of ways including text, email, and traditional dial‐up two‐way voice conversations. However, there is another…
Download
FreedomPTT Fact Sheet
The latest technology in two-way communications have arrived giving you the power to talk around a single job site or multiple sites around the city, to being able to talk across the country or even the globe.
Download